Military School Academy Nominations Announced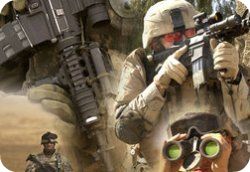 The military schools in the US continue to strengthen its student population as it also accepts more recommendations from various counties.
In Washington, DC, a top official of the government announced nominations for Class 2013 of the US service academies. Congressman Maurice Hinchey said thorough processes were done so that they could come up with a final list of the nominated candidates from selected students from high schools.
Hinchey believes the nominated candidates would excel in service academies such as the Naval Academies, US Air Force, Military and Merchant Marine. He said having nominated at least 16 students from various schools is an honor as these young people have already a future ahead of them.
He said the country is known to be producing quality and finest leaders which come from military academies. The nominees, he said, have undergone tedious selection process which includes scholastic record, extracurricular activities, physical fitness, personal interviews and professional recommendations. The administration department said the process is competitive. It's only after these various processes that the department solely determined the successful applicants. Just like the other military schools world wide, the US is also strengthening service academies to maintain its might.
Those successful nominees were identified as follows: For US Military Academy: Zachary Ciurzak, Andrew Galazzo, David Geer, Opeyemi Ifafore, Joseph Kulp III, Joy Palmer, Nicholas Peterson, Thomas Riley III, Jordan Smith, and Matthew Mulvihill; For US Naval Academy: Phoebe Kotlikoff, Richard Nagel, and Kyle Wise; For US Air Force: Sebastian Constable, and Joseph Hollway; For US Merchant Marine: Ursula Holm
It maybe recalled that the members of both the Senate and the House may appoint the candidates to the countries service academies. The representatives like Rep Hinchey, is allowed to nominate only from his district.