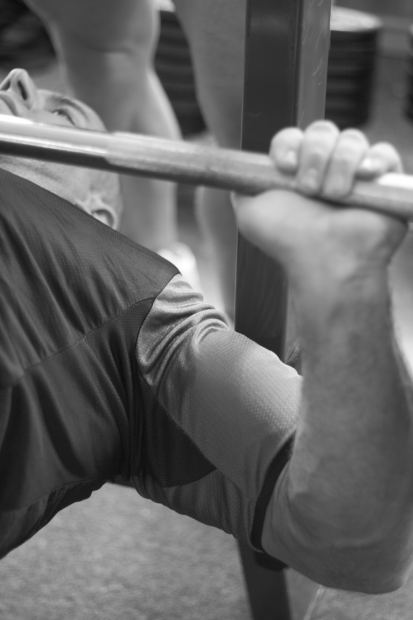 If your parents would want you to attend in a militaryschool and you disagree because you are scared thinking about these educational institutions' strict policies and rigid training, actually this strictness is usual and standard form in suchlike educational schools, but it's basically no harm to students like you.
Many students in the military schools commonly aspire to become military servants in the future, but this doesn't mean that they are exclusive for students with that ambition. Even those who want to pursue a civilian career in the coming years are also welcome in these types of schools. It's just that because they are intended to bequeath the core values and trainings according to military regulations, that's why they run policies within the school in accordance to these military-like principles.
Cadets in military schools are required to participate in a prearranged training program intended to widen and improved the fundamental characteristics of a military student cadet and in terms to class lessons, this is normal to attend every morning and afternoon session, but you will find it helpful to you academically, physically, and mentally too.
The information below is presented to give you hints about the common real situation inside a militaryschool during the schooling observed from one of the most prestigious military school in the United States:
Class usually begins at 8:00 to 9:00 in the morning after breakfast. There are 6 classes to consumed 45-minute every morning and in the afternoon on weekdays. Then expect the military training assembly in the afternoon.
Extra sessions include public speaking for meetings and events with their faculty counselor, wherein student cadets can look for help from their teachers or the need to attend a session for supplementary assistance.
There's also athletic activity in this military school to usually take place every 4:00 until 6:00 PM. Afterwards its supper time. Most military schools have fixed study hall to be held in the evening for 1 hour.
This is the usual daily routine in a particular U.S. military school, but is also applicable inside many military institutions. You will never be sorry when you agree with your parents decision and venture your education in one of this rigorous form of private schools.
January 29th, 2013 by user1
Life in military schools undergoes rule-oriented system. Whoever cross the line is bound to punishment. But this punishment doesn't mean rude and cruel, it is only a way of disciplining the one who failed to follow the rules. The disciplinary actions provided in this institution are for the sake of every student and that based on the rights of students. It is a way of teaching them the right attitude.
Whatever a certain student wish to track in the future, either to chase civilian or military career, right attitudes are the key elements to make one succeed in the future. Below are the right attitudes that are crucial for a student to learn and apply, for it will help a student succeed in life. And these attitudes are easy to achieve within a militaryschool because of its strong structure, through the system and the environment:
Determination
Once an individual finish his college education, the economic frail standing today usually dishearten them as graduates who struggle a lot throughout their learning. And because it's not easy to face the challenges, you have to be prepared in possible circumstances such as being rejected. The attitude of being determinate to fight the setbacks as you will face many setbacks along the way. The determination of an individual is one of the best ways how he cannot just quit on things; rather they have to find solutions.
Good Personal Ethic
Because of the strictness in military schools, a student will definitely gradually learn personal, emotional, behavioral, and psychological aspects to enhance and get better. The most excellent way to hold such attitude is to focus the encouraging methods in their lifestyle.
Discipline
With all the rigorous rules, you can prepare your education and career much better, because self-discipline is the finest to achieve all your goals. Develop this attitude in order to maintain your precious assets.
Ready for action
Students may know how to get into the right direction. They are ready to face the unexpected, distressing situations without much impinging on their selves. In short, they know how to solve their own problems.
January 7th, 2013 by user1
Behavioral problems is one if the major basis why parents send their teenage child to military school. For them, military schools are the perfect educational environmental for young men and women who mainly have disorder or undesirable behavior. Teen's life in military schools will change significantly because the setting is more structured that is unmatchable from traditional school.
If it is your child's first time to enter in a military school, it maybe hard for him to adjust in the first few weeks from the situation he do not used to do and being away from his family, but this is the exact way of their transformation as independent and responsible people.
In U.S. institutions like California military school, aside from focus on achievement in student's academic and the extra time on field training and recreational activities, values to instill is crucial:
1. Discipline – this is the imperative part of values to instill in any military schools. Teenagers who have behavioral issues can take advantage to transform their selves with the strict jolt in military schools. They have to wake early as 6:00 in the morning to start tidying up their areas and their selves in proper, complete, and clean uniform before proceeding to dining hall for breakfast and start their day in school.
2. Interest in studies – a militaryschool is the best setting to support your child's cleverness and eagerness to study. With a packed of academic programs offered in military schools, your child will become even more interested. On the other hand, those who are lazy may change to excel their academic with others, but sometimes, this is not ideal for disinterested students because the tendency to struggle in the school to compete with the high expectations can possible cause their failure.
3. Leadership – one of the finest behaviors that a teen has to possess. He can play a great role in the society if he learns the appropriate way of leading someone to goodness of life. Your child may develop more his leadership skill and will enjoy to continue being a leader as he learns supplementary training in military school.
December 26th, 2012 by user1
If you worry about the life inside a military school, in Virginia military schools, cadet's life rotates within the institution's spot, but this doesn't mean that life here is tedious. You have several peers and there are some things important to obtain in order make you always on the go, and you will have the capability to face the challenges.
In military boarding schools, stirring parts of cadet's life includes:
Academics
Structured learning milieu is meant for cadets for their preparation in college and their choice of path to take. Some military schools required students to complete a usual quantity of credits to pass for graduation. The small class size in most highly regarded Virginia military schools has a small teacher-student ratio 13:1. What is advantage on this is the chance for students to clasp each concept of the lesson. With the modern facilities today proffered in military schools, it gives all the students the opportunity to amplify themselves to the highest extent. Oftentimes, military schools offer supervised study hall in the evening.
Junior Reserve Officers Training Corps (JROTC)
This is the Physical Education wherein cadets undergo JROTC training. The program of JROTC cultivates the quality for a military student strives. The principles taught in the classroom like discipline, responsibility, leadership, and time management are all applied during the training period of JROTC. Cadets have ranking allocated to them and those with higher ranks are the leaders; such system of ranking open ideas to cadets to aspire leadership position even after school. While others attend military summer school to build up leadership ad discipline.
Weekend cadet's life
There are organizations in some military schools for cadets to spend their weekend constantly educational and exciting as well with their peers through sports club, drama club, music club, school newspaper editors, dance committee, and so on. There are numerous supplementary programs offered in military school to support the interest of cadets. And the most exciting is the overnight camping trip and movies within the school vicinity.
December 4th, 2012 by user1
There are parents who do not allow their children to attend a militaryschool because they thought that the strict rues and regulations applied inside the school are not constructive enough for their young ages, which is actually not true and faulty believed. It is because military institutions proffer the rigorous and strict rules to attain the key principles of military life.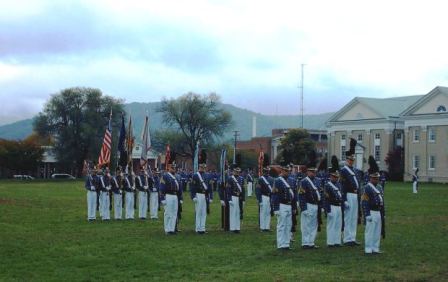 Mainly indicated generally in the school's name -military schools – they are intently designed for students who are eager to join in the military forces in the future. On the other way around, there are several military institutions that accept students who suffer from various disorders such as autism, ADD, ADHD, etc. Whatever programs these schools are offering, one thing for sure to make parents realize how a military school environment can truly change young people, read below:
Cadets school routine inside military schools that offer boarding education really help a lot in behavioral change, values, and skills modification of the students. A normal day of cadets in a militaryschool, generally starts every 7:00 in the morning, but of course, before this time they expected to fully dressed up with their uniform neatly and formally.
They usually start the day with Physical Training.
Soon as they finish the PT, cadets are called to wash their selves and change their clothes before going to the dining hall for breakfast.
Classes normally start 8:30 in the morning up to 2:00 to 3:00 in the afternoon (based on the schedule provided in one of the military schools in the U.S.), but in the midst of the period, students are given interval time for lunch and recess.
After class hours at 2:00 in the afternoon, cadets are free to do recreational activities with instructors' guidance. Cadets will join the games on the field mostly until 5:00.
Cadets will go back to their classes afterwards to finish their groundwork and remedial classes for frail students.
Dinner at 8:00 in the evening and mass activity.
Lastly, cadets are needed to be on bed at 11:30 in the evening.
Club activities are often the activity of cadets to execute every Saturdays.
So parents should change what they wrongly believe in military institutions, instead they have to be convinced because the environment of these schools are specially designed to support the all the way through.
November 19th, 2012 by user1
When your son or daughter reaches teenage years, they are susceptible to various sways in life, in which oftentimes turn them into troubled teens. Some parents prepare their teenagers to the right track by sending them into military summer school or probably in a military academy that has strong system of learning.
Dormitory routine
It's quite hard for many students to wake up early in the morning, and working on their individual responsibilities especially for the first year students, but long before they are in 4th year level, they will change into disciplined young people. Each of the cadets is needed to follow the strict procedure.
During their mealtime, cadets are called to go in the cafeteria before 6:00 in the morning. There maybe some announcement to make before mealtime, and after that they will eat their breakfast.
Physical Training
As outstanding physical training is part of the daily activities, each cadet are expected to prepare themselves before 5:30 in the morning most commonly, and they will be taking part in a 40-minute mandatory exercises. Depending from each military school, there exercise can be done daily or every other day.
Every during the physical training they will begin with charging energy along the border of football field. Cadets are going to do the push ups and pull ups, sprints, and crunches, in a brisk sequence. Sometimes, cadets are required to run around the field of the campus, doing calisthenics, and carry out ground fighting.
Academic Classes
Nearly all military schools oblige cadets to start their classes early in the morning. However, military schools have different class schedules due to other subjects that cadets need to attend. The one is to one ration of student and teacher is a plus to inspire them to study more.
After a long day of cadets, they can have a free time to meet their friends. U.S. military institutions including Virginia military schools infuse discipline that's always learning for all the students on their daily routine. The way the military schools emphasize the value of generating good people in the next generation, parents can always anticipate for their child to be better person.
October 24th, 2012 by user1
Educators in military schools support the objective of the institutions through the powerful structure of its core curriculum, military-style setting, and firm methods of discipline. These elements are provided for young men and women's fundamental grounding for their accomplishment in classes and in their individual life.
Many students from public schools are turning to military schools to triumph over difficulties in excess of students numbers in a classroom, scarcity of support in facilities, motivation of the students is lacking due to distraction, and above all is the deficiency in discipline.
What are lacking in traditional schools are what the military institutes intended to fill in. By observing and learning the needs of the students educationally, a militaryschool has been completed successfully over the years.
How military schools system generates powerful structure for Cadets are achieved through:
For a military life, leadership is essential. The result of the development can turn cadet into a responsible individual, good leader to his peers, and earn dependable manner.
Training on cadets personal qualities
In military schools there is an authoritarian rule for dress code which is vital to follow. Every cadet is expected to fully take part their daily chores in barracks before they attend their academic assembly.
Boys and girls are required to wear their uniforms neatly and properly; specifically for girls, they are not allowed to wear make-up and nail polish, and their hair must be in buns. Everyday schedule can make the attitudes of cadets' enhanced to become good military and civilians in the future.
"People who believe in God are scared to be sinned."
There are military schools that associate religious program to cadets. This is intentionally to allow cadets learn good conducts with respect and kindness to others. The religious session is somehow offered for young men and women apply these attitudes to their peers. Being religious can make a person do what is right while growing with integrity and dignity.
October 11th, 2012 by user1
The military schools in Alabama are the best academies that give young people complete exposure based on high-quality education and career prospects. The subset of the military schools is the military boarding schools where students' daily life is full-time spent in campus away from their home.
Most likely, many military schools have incorporated religious affiliation and in terms on drilling and building up their characters, they are firmly secular. There are numerous military schools in Alabama and across the country, and depend on every school set of regulations, you have to anticipate in regards to their regulations for they are abided with strict approach.
However, the strict approach of the administration to cadets helps them so much in many ways, including in providing a full range of knowledge, character, and skills about various military awareness. Like the military schools in North Carolina and other institutions that give service in military education, they tender world class method of learning under the professional and experienced military people and school's admin.
And since military schools are institutions that represent as another option of education, these schools are therefore incomparable to the public school system. They are notable to be the resource of greater emphasis on military discipline and drilling besides academic.
Apart from the mentioned above, the strict approach of the military schools are rewarding that also involved to perform different functions throughout the school year like:
Sporting events
Civic events
Parades and ceremonies
The military schools in general speaking play an integral part in the society shaping young people who wish to be part in military life. While in campus, their lives is supported for cadet battalion as they play a part in leadership roles.
Military schools in Alabama are broad in selections. Secure your education by reviewing online portals to locate what you seek for regarding your choice. The real supportive resources of more than thousands of young people military aspirants can look out for assistance via online by giving them basic information about the specific military schools.
September 25th, 2012 by user1
Do you know that military schools are treated as special schools in some areas in the world? Yes they are because of their extraordinary programs that are very different compared to non –military programs that other schools offered. The US has held first-rate institutions for military education including the military schools in Kansas, in Virginia, and so may more states that highly observed this type of institutions.
For cadets' part, military education is not that easy. The trainings are like hardships. They are struggling in the field during the session; but of course, eventually, when the period of training ends they realize its worth to take part in the drill for many advantages to get- in physical condition and self-discipline, as well as to learn tagging along with other cadets.
Military school daily life is worth to sacrifice. Where do cadets stay when they attend military boarding schools?
Some schools allocate the cadets in fairly simple barracks room, but the environment is rather rich in stimulation to study and keep the self-confidence, self-awareness, respect to co-cadets, self-discipline, and leadership; those qualities and morals that are missing in teenagers daily life especially now in the modern days.
What do cadets need to accomplish everyday? Cadets are responsible to do the following things as follows:
During class hours:
• Attend the daily class
• The physical activity such as sports
• The military drilling in the field
• Supplementary sessions that varies from daily basis
In their personal and dormitory routine:
• To wake up early
• Tidy their selves
• They are responsible to keep the cleanliness in their room area
• Their uniforms must be always neaten and so as their shoes to keep it shine
What are the results of the military schools training and way of discipline?
The cadets are impose study time which is advantage to embed extreme significance in developing study trait.
The cadets' participation in military training can help cadets learn important behaviors like cooperation and teamwork.
Cadets inside the dorm cleaning and doing other tasks can help them to be independent and responsible.
All military schools have great emphasis that is apparently aim for a rewarding end result.
August 31st, 2012 by user1
The military schools in the United States are separated into 5 areas, and these are as follows:
1. Air Force – is one of the 7 branches in American Uniformed services. This was originally established as the army's individual division on 18th of Sept 1947 within the National Security Act of 1947. The United States Armed Forces (USAF) is the latest division of the nation's army that was established, and is one of the most technically superior air forces around the world.
The America is defended by this service with the assistance of the air and space components. The fighter aircrafts transport aircrafts, helicopters, and more are some of the assets of this service utilized whenever there's a mission to accomplish. USAF has also back ups like Air Force Reserves and Air National Guard.
2. Army – is known as the biggest military services in the U.S. This service is composed of artillery, shield, floor soldiers, and atomic weaponry. It is also known as one of the very important U.S. service that defends the passion of the nation.
3. Marine Corps – It was 10th of November year 1775 when this service was recognized by the Continental Congress. The maritime are call to duty both in land and water, and their service is outfitted with attack helicopters and fighter planes.
4. Navy – was established in 1775. the navy's task is to keep the sea out of harm's way whilst protecting the nation to employ it for its benefit. During conflicts, the navy is assisted with the Air Force.
5. Coast Guard – this branch mainly watches out issues in immigration problems, sea rescue, and so forth. The Navy is assigned by the U.S. President to back up Coast Guard during conflicts.
Whichever of the 5 branches you are interested to involve, military schools in the United States supported young people to meet their aspiration. And since working U.S. services needs a great honor, leadership and patriotism, these traits are obtainable as you attend military institutions.
The elementary military school in the U.S. is a good start for young to gain knowledge and skills, and learn valuable traits of militaries.
August 28th, 2012 by user1