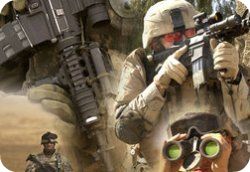 The military schools in the US continue to strengthen its student population as it also accepts more recommendations from various counties.
In Washington, DC, a top official of the government announced nominations for Class 2013 of the US service academies. Congressman Maurice Hinchey said thorough processes were done so that they could come up with a final list of the nominated candidates from selected students from high schools.
Hinchey believes the nominated candidates would excel in service academies such as the Naval Academies, US Air Force, Military and Merchant Marine. He said having nominated at least 16 students from various schools is an honor as these young people have already a future ahead of them.
He said the country is known to be producing quality and finest leaders which come from military academies. The nominees, he said, have undergone tedious selection process which includes scholastic record, extracurricular activities, physical fitness, personal interviews and professional recommendations. The administration department said the process is competitive. It's only after these various processes that the department solely determined the successful applicants. Just like the other military schools world wide, the US is also strengthening service academies to maintain its might.
Those successful nominees were identified as follows: For US Military Academy: Zachary Ciurzak, Andrew Galazzo, David Geer, Opeyemi Ifafore, Joseph Kulp III, Joy Palmer, Nicholas Peterson, Thomas Riley III, Jordan Smith, and Matthew Mulvihill; For US Naval Academy: Phoebe Kotlikoff, Richard Nagel, and Kyle Wise; For US Air Force: Sebastian Constable, and Joseph Hollway; For US Merchant Marine: Ursula Holm
It maybe recalled that the members of both the Senate and the House may appoint the candidates to the countries service academies. The representatives like Rep Hinchey, is allowed to nominate only from his district.
December 23rd, 2008 by outsourcing
For the US military veterans who have served in Iraq and Afghanistan, this is really good news but only few of them can benefit. This means not all of them who had served the country against terrorist elements would be given this kind of benefit. This benefit would be given only for those joining the Florida Southern College in the nest school years. The "Yellow Ribbon Scholarships" is created for some Iraq and Afghanistan veterans who would like to enroll at the said school in Florida. College officials announced this last week that those three yellow ribbons are intended to war veterans.
It provides supplemental assistance for the war veterans who want to continue their academic education in schools. This means the yellow ribbons will be awarded to lucky veterans from those conflicts in Afghanistan and Iraq.
Billy Healy, FSC director for financial help said three military students would qualify for the Post 9/11 Veterans Educational Assistance Act. This is also identified across the country as the New G.I Bill. FSC President Anne Kerr and the board of trustees were instrumental in this scholarship funds.
Kerr said it is "our expression of gratitude for the men and women soldiers serving the country during the height of war in Iraq and Afghanistan. During war time the military soldiers of the US fought hard to defend the constitution of America against terror acts.
The New G.I. Bill covers the veteran's tuition, housing and allowances. Those who also served for 36 months and were discharged because of disability that is service-related would also receive the same benefit equivalent to 100 percent. Like a boarding school, the war veterans would be accorded also with other benefits.
In Florida, the scholars would be receiving $1,516 up to 3,792 for the school year 2008-2009. Healy said this Yellow Ribbon Scholarship would make the difference in this project. If more than three war veterans would apply a committee would also be created to screen them.
December 15th, 2008 by outsourcing
A native of Syracuse in New York is named as the first Sexiest Vegetarian Soldier from all the contestants who vied for the title. While many
students
and professionals are having problems with their weight problems, this young soldier believes it's so easy to control your weight.
His name is Erich Allen, Warrant Officer I, representing the U.S Army. He was chosen by the sponsoring People for the Ethical Treatment of Animals (PETA). Though PETA also chose each one from the US military branches but Allen emerges among the top candidates to be proclaimed as the sexiest vegetarian soldier. This award shocks Allen but gladly accepted it as it shows he is very successful in his diet plans to become one of the most-fit soldiers in America.
The contest made possible by PETA was a tribute to all the men and women of the military organization who always uphold the constitution of the United States of America. Allen received a PETA shirt, a basket loaded with chocolates and goodies.
In 1991, Allen joined the army and now works in the military headquarter in Fort Rucker. He is so concerned about his health as well as the environmental impact of animal agriculture in the country. This made him to love animals and to stay fit by eating only non-meaty food to maintain his fit body and to be able to stay fit in the military.
Allen said he was encouraged to become a veggie soldier when he watched a video which talks about animal farming. After he saw the video he decided to quit eating meat. He believes what he was doing was very unethical treatment to animals.
Few months after eliminating meat, Allen noticed his energy is increasing day by day and he was also able to lose weight in the process. He realized that becoming a vegetarian is really healthy for anybody who wants to make a diet. He said for now he continually does what he has started.
PETA executive vice president Tracy Reiman said Erich vegetarian diet has become a passion that brings happiness for him to continue doing what he thinks and believes is right.
With this good news many schools world wide are also happy with the life of Erich Allen, saying that students and professionals of today should also be concern of their health as well as in proper treatment of animals.
December 12th, 2008 by outsourcing
Military schools in the United States are vastly increasing due to the educational learning that it can provide to its learners. Parents enroll their children to the military schools for different reasons or purposes such as to gain discipline, moral character or values, have a sense of responsibility, integrity or to prepare them for a higher military

career education

in the future if they like to pursue a higher military career. Aside of that, military schools serve as a strong support for those military families especially to those children who have parents deployed to overseas for a long period of time because of military mission. Since, there are several military schools that been established for the sons and daughter of military personnel's in order to academically, physically and emotionally monitor their condition while their parents are on the military mission. Just like the recent project that been conducted by the Military Armed Forces US Foundation.
In order to uplift the condition of these military children that been enrolled to the boarding military schools especially to those learners whose military parents where deployed to overseas for military mission, the Military Armed Forces US Foundation once again conducted a military

education program

that will uplift the emotional condition of these children. With the partnership of the different schools in the country, Operation Caring Classroom was been created. This program will provide the opportunity for civilian students to learn about military life and at the same time support those military children in the military boarding schools and acknowledging the sacrifices that been made by their families in defending the nation. Since, this program will allow those military learners in the military boarding schools to have a correspondence in non military schools. As a result, these communication or interaction between the children coming from non military families and children coming from the military families will be a good venue to learn from each other, appreciate each others life and most of all gain support especially to the part of the military children and as well towards the duty that there parents rendered in the nation.
December 9th, 2008 by outsourcing
A 17-year old student of Ida Baker High School is now about to join the prestigious military academy after a top US official has nominated him.

Congressman Connie Mack nominated a certain Jordon Adcock at the US Naval Academy in Annapolis as well as 29 other students who are part of the 14th Congressional District in New York. This, aside from the 17 students who have successfully gained entry into the military academy, which Mack also nominated.

The students were now considered in various military academies such as Merchant Marine Academy in Kings Point, US Air Force Academy, as well as the Coast Guard Academy. All these academies are not requiring a congressional nomination.

Adcock is the only one among the applicants who attended a public high school and one of five students from Cape Coral who successfully received a direct nomination from the good congressman.

His mother named Melissa was also very excited said Jordon ran inside their house when he received the letter. He was very proud to have been chosen as one of the recommended students of Congressman Mack. The career orientation as well as other requirements which included Jordon made him one of the best candidates for the military academy.

It was learned that Adcock's dad and grandfather were also former Navy members although they did not graduate from the US Naval Academy. This is the main reason why Jordon is also inspired to continue the good tradition that the family has started – like servicing the people of America as members of the Naval Academy. But he clarified that he can join any service oriented offices in the government.

In his younger days, he said, he'd been always interested in History Channel where military shows are usually shown. This is, perhaps, the reason why he also has fascination in the military academy.

Mack's press secretary Stephanie DuBois said the situation of Mack is extra ordinary because he has two nominations.

Jordon's mom, Melissa, was even very proud of her son who's been an excellent student of the school. Just like many students, he also wants to undergo a special career orientation in the previous years but at this time only it was realized.
December 8th, 2008 by outsourcing