The Normal Routine in Military Schools
There are parents who do not allow their children to attend a militaryschool because they thought that the strict rues and regulations applied inside the school are not constructive enough for their young ages, which is actually not true and faulty believed. It is because military institutions proffer the rigorous and strict rules to attain the key principles of military life.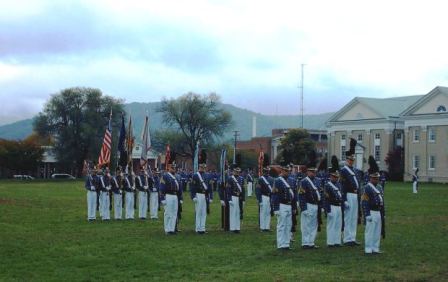 Mainly indicated generally in the school's name -military schools – they are intently designed for students who are eager to join in the military forces in the future. On the other way around, there are several military institutions that accept students who suffer from various disorders such as autism, ADD, ADHD, etc. Whatever programs these schools are offering, one thing for sure to make parents realize how a military school environment can truly change young people, read below:
Cadets school routine inside military schools that offer boarding education really help a lot in behavioral change, values, and skills modification of the students. A normal day of cadets in a militaryschool, generally starts every 7:00 in the morning, but of course, before this time they expected to fully dressed up with their uniform neatly and formally.
They usually start the day with Physical Training.
Soon as they finish the PT, cadets are called to wash their selves and change their clothes before going to the dining hall for breakfast.
Classes normally start 8:30 in the morning up to 2:00 to 3:00 in the afternoon (based on the schedule provided in one of the military schools in the U.S.), but in the midst of the period, students are given interval time for lunch and recess.
After class hours at 2:00 in the afternoon, cadets are free to do recreational activities with instructors' guidance. Cadets will join the games on the field mostly until 5:00.
Cadets will go back to their classes afterwards to finish their groundwork and remedial classes for frail students.
Dinner at 8:00 in the evening and mass activity.
Lastly, cadets are needed to be on bed at 11:30 in the evening.
Club activities are often the activity of cadets to execute every Saturdays.
So parents should change what they wrongly believe in military institutions, instead they have to be convinced because the environment of these schools are specially designed to support the all the way through.